Nima King is the Founder of Mindful Wing Chun and the developer of the Online School curriculum. He started practising Wing Chun in Sydney, Australia, in Sifu Jim Fung's Wing Chun Academy in 1998. At that time, Jim Fung was the most senior student of Chu Shong Tin (CST) in Australia.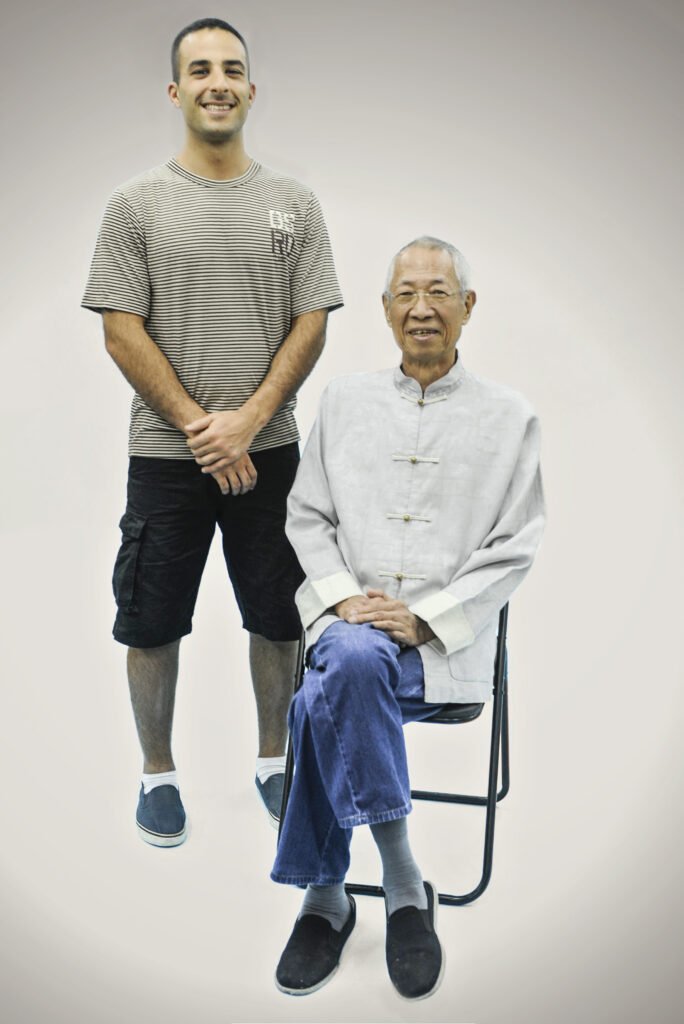 Nima Meeting Chu Shong Tin
Nima first met CST at a seminar in Sydney in 2003. After experiencing CST's unbelievably effortless enormous yet Power (and humble nature), he migrated to Hong Kong in 2005 and began training under him intensively, up to six hours a day for nine years, until Grandmaster CST passed away in 2014.
Of all the non-Chinese disciples of Grandmaster Chu in the past 60 years, Nima has spent the most time training under him. Moreover, even after Grandmaster Chu passed away, Nima continued to practise at Chu Shong Tin's school. He is now one of the senior instructors there. Nima is considered to be one of the highest skilled and knowledgeable practitioners of the CST Wing Chun family. Furthermore, he is amongst the most globally sought-after teacher of this lineage.
Nima's Experience
Nima King is also on the board of directors of the "Chu Shong Tin Alumni", which was set up by Grandmaster Chu himself. This was to ensure that his teachings would be preserved and passed on after he passed away. Sifu Nima has over 16 years of Wing Chun teaching experience and is a certified Master in Wing Chun by the Ving Tsun Athletic Association (Ip Man's official association).
Nima began exposing the Martial Arts Community to the CST Wing Chun by posting videos on Youtube in 2012. Within a couple of years there was a huge demand for more, perhaps because this 'internal' method of practice is so scientific and simple so people can appreciate this information and find it fathomable! People from all over the world began to contact Nima King wanting to know more. This gave him the idea and drive for formulating this Online School with the vision that Grandmaster CST's teachings can be accessible to the world. Additionally, he hops that it can help fulfil CST's final wish of Wing Chun benefitting more lives around the globe!
---
Watch this TV Interview with Nima King
#3 Love For My Home. Hong Kong- Nima King (best to add subtitle on YouTube settings)