Mindful Wing Chun Online made it in the top 5 of best Wing Chun Online Courses by Digitialdefynd.com. A company focusing on reviewing online courses globally.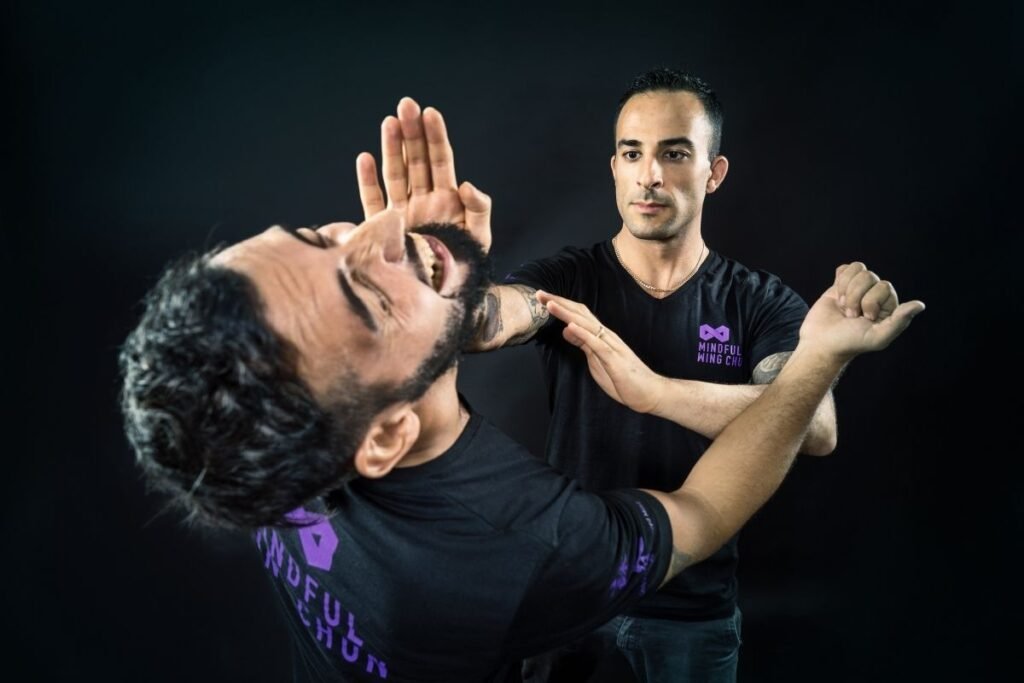 Wing Chun is done differently worldwide now due to various teachers adapting, improvising, and adding their unique methods to it. But at Mindful Wing Chun, you can track the lineage to the origin of Wing Chun by Ng Mui. The training designed by this online platform focuses on both physical and mental strength development. When you subscribe to the main program by MWC online, you will learn six different forms of Wing Chun training that cover self-defense with and without a weapon. People of any age can enroll and start developing their ability to do Wing Chun martial arts and use this technique in close quarter fights or build their inner strength and overall fitness.
Key USPs
– Learn Wing Chun through the practical curriculum designed by Sifu Nima King, who is actively teaching this martial art for over two decades.
– Have flexible options for paying and enrolling in the online Wing Chun resources through annual and monthly subscriptions.
– Train your mind and body to work out the rhythm of fighting and responding with speed.
– Develop your balance apart from using Wing Chun as a concentration and relaxation tool for your body and mind.
Duration: Variable
Rating: 4.4 out of 5
Review:

I have been practicing CST Wing Chun since 1987 and have been teaching it for over 27 years. Sifu Nima King is not only my Sifu but has been a friend for 14 years. Having trained full time under Sigung Chu Shong Tin for 10 years, along with his passion and discipline, has resulted in Sifu Nima being a great exponent of the art. However it is his teaching skills that are truly masterful allowing him to explain complex concepts in a simple and concise manner. Together with his direction and detail it makes him an all-round excellent teacher. Highly recommended.

Sifu Des Farris
Read the full article here: 6 Best Wing Chun Courses (February 2022)
More about Mindful Wing Chun Online here